Cell Culture and Expansion
Cell Culture and Expansion
---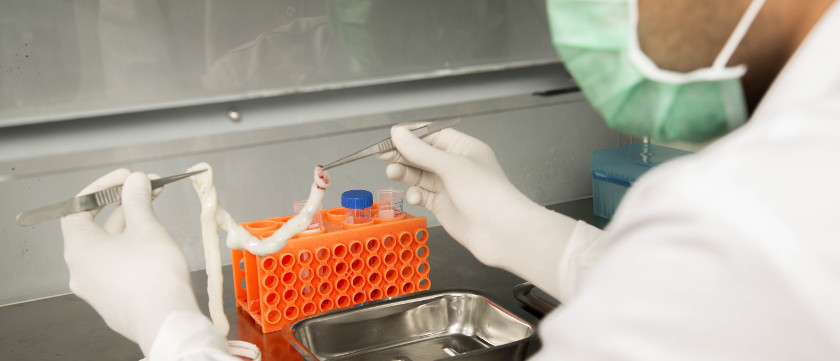 Cryo Stemcell's state-of-the art Class 10000 clean-room facility equipped with Class 100 hoods and an experienced cell biology team offers cell culture and expansion services to hospitals that provide stem cell therapy. In addition, Cryo Stemcell supports doctors during patient counseling with up-to-date technical and clinical information and imparts training to doctors and paramedical staff on sample collection.
Mesenchymal Stem Cell Expansion
Mesenchymal stem cells are multipotent stem cells that can differentiate into variety of cell types like osteoblasts, adipocytes and chrondocytes. These cells have advantages in both autologous and allogeneic transplants as they are immunologically naïve and can be expanded into large numbers in vitro.
Tissue Culture Assays
Cryo Stemcell offers CFU-GM, BFU-E, LTCIC, CFU-F assays on demand. Assays are also available to study the inhibitory effects of patient serum on normal bone marrow to ensure success in case of bone marrow transplantations.
Contact Us
Feel free to call us on
1800 4196 196
Monday - Friday, 8am - 7pm