Cell Processing and Cryopreservation
Cell Processing and Cryopreservation
---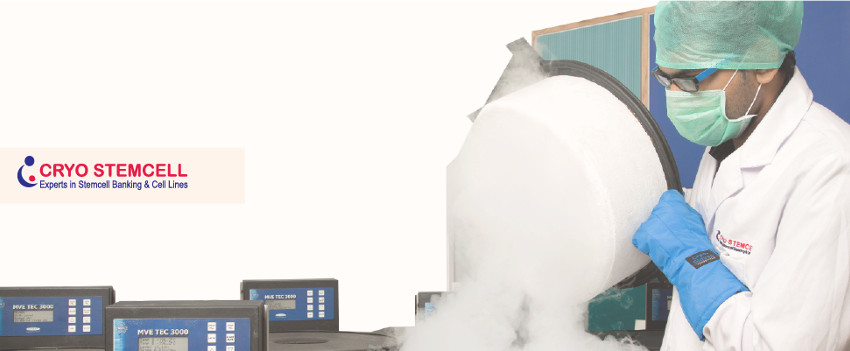 Cryo Stemcell's primary focus is to provide umbilical cord blood and cryopreservation services to expectant parents. In addition to this core service, Cryo Stemcell offers processing and cryopreservation of stem cells from various sources like bone marrow, peripheral blood and adipose tissue. Each sample is tested, processed and cryopreserved in controlled conditions using validated methods to ensure highest quality and quantity of stem cells are obtained. Each sample is processed to achieve:
Volume reduction
Depletion of red blood cells
Concentration and purification of total nucleated cells
Concentration and purification of stem cells
Select other cell types, if required
Our proprietary processing methods have been proven to result in the highest possible number of stem cell isolation from each sample.
Bone Marrow
Stem cell transplants from bone marrow is a well-established therapy option.It is used for treating both hematopoietic and non-hematopoietic disorders due to the heterogeneity of the cell populations present in bone marrow.
Peripheral Blood
For treating certain conditions, additional stem cells are collected by mobilizing peripheral blood from young adults that can be cryopreserved for therapeutic use in future.
Adipose Tissue
Fat or adipose tissue provides a rich and easily accessible supply of stem cells that feature general differentiation potential and plasticity of mesenchymal stem cells. These stem cells, variably designated adipose-derived stem cells (ASCs), hold a great promise for regeneration in vivo and tissue engineering.
Contact Us
Feel free to call us on
1800 4196 196
Monday - Friday, 8am - 7pm